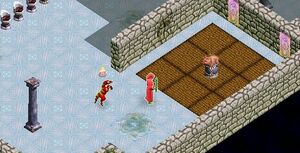 The first servant mind encountered in the game, Tavit is stationed in a quarantine hall in the Abandoned Vale. He explains that the island has been abandoned for over a century, and that he has no idea why it was abandoned. He must be talked to in order to pass through quarantine.
Notes
He cannot be attacked or killed
Faction
Non-aligned
Shapers (Formerly)
Ad blocker interference detected!
Wikia is a free-to-use site that makes money from advertising. We have a modified experience for viewers using ad blockers

Wikia is not accessible if you've made further modifications. Remove the custom ad blocker rule(s) and the page will load as expected.